I head to town for a welcome to Denmark lunch at Cafe Gammel Torv at the invitation of T. It's a bright sunny day. Copenhagen feels magical when it's unexpectedly sunny.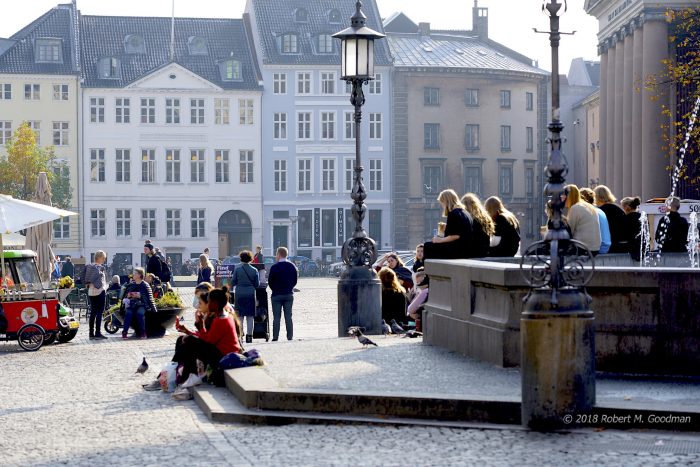 The streets are filled with Danes catching what might be the last rays of sunshine for a long while. You never know so grab the light if you can. There are lots of young people out and about because this is the fall break week for schools.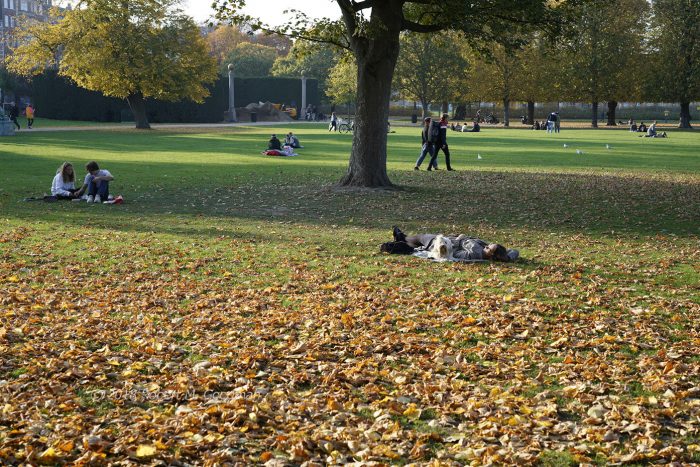 The Cafe, which is slightly below ground level, serves lunch – classic Danish Smørrebrød and has done so for 108 years. There is a lone tree outside the door.
T orders lunch for us. Our beers and the first round of food arrives. The conversation is excellent and so is the service and food. There's nothing better than herring on whole kernel rye bread accompanied by a great snaps.
Our lunch at the Cafe concludes with Gammel Ole covered in rum.
It's simply too sunny to sit inside. We walk to the fresh food market, Torvehallerne, near Nørreport Station, and have a coffee in the sun.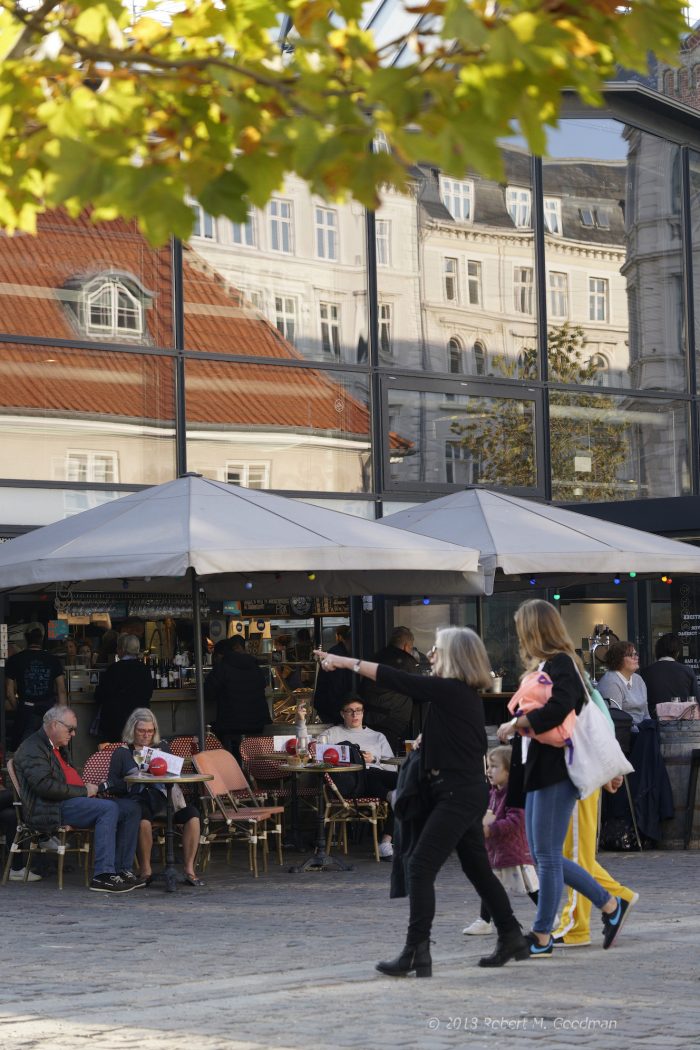 As the Danes' say, "fantastisk." Tusind Tak T. for the warm welcome.