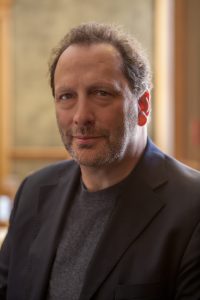 Robert M. Goodman is an Emmy-nominated director, cinematographer, writer, and producer with over 35 years of experience in documentary, commercial, episodic, and feature production. I was a Professor at The Art Institute of Philadelphia for nine years where I taught practical filmmaking until the day I moved to Denmark.
Currently I work as a dramaturg for filmmakers and on occasion as a cinematographer on projects that greatly interest me. You can always contact me and ask if I would be interested in helping you.
I was a well-known expert in digital cinematography and workflow. Years of struggling with camera manuals written for engineers, led me to create the Goodman's Guide series, the first reference books to explain how to use digital cinematography cameras from an operator's perspective. The Goodman's Guides series became indispensable tools for cinematographers and camera operators around the globe.
I have conducted workshops on production, digital cinematography, workflow and post for broadcasters, camera manufacturers, film festivals and other organizations around the globe. I've also been a consultant for Panasonic, RED, Sony, and Thomson on camera development. For decades, I was a contributing editor for Broadcast Television, Digital Cinema, The Independent Film & Video Monthly, Videography, DV, and DOX magazines.
Stone Reader, the nonfiction feature I co-produced, won Special Grand Jury Honors and the Audience Award for Best Feature (a first for a documentary) at the Slamdance Film Festival in 2002 and received the International Documentary Association's highest honor, a nomination for Distinguished Achievement in the Feature category in 2002. Released theatrically in the US in 2003, Stone Reader remained in theaters for over 15 months. Andrew Sarris, a famous American film critic who wrote for the New York Observer named Stone Reader as his number one film, fiction or nonfiction, for 2003. Stone Reader also appeared on many other important US film critic's top ten lists including Roger Ebert of the Chicago Sun-Times and John Anderson of Newsday. It is one of the very few creative nonfiction films to appear in Leonard Maltin's book, "151 Best Films You've Never Seen." A newly restored 4K version of Stone Reader was re-released in 2021 and is currently streaming on Apple TV, Amazon and other platforms.
I began my career as a still photographer before transitioning into the film industry. I've written, produced, directed and shot hundreds of film and video projects on four continents. I'm also a trained playwright who's working on a novel and several new film projects.